I never thought I would be saying this, but after watching this season of Kourtney and Kim Take New York it's pretty clear that Scott Disick is the voice of reason in an insane family. Okay, Khloe is also fairly normal too but…she has the Kardashian gene pool so she is automatically disqualified.
Scott has grown up a lot since the dawn of Kardashian time (aka the early seasons of Keeping up with the Kardashians) when he was a cheater, a sketch case, and pretty lazy. Now he's a great father, a loving boyfriend, and he's trying to open his own restaurant. I went from wanting to hit fast forward every time Scott came on screen to loving him and following him on Twitter (the ultimate compliment, I know).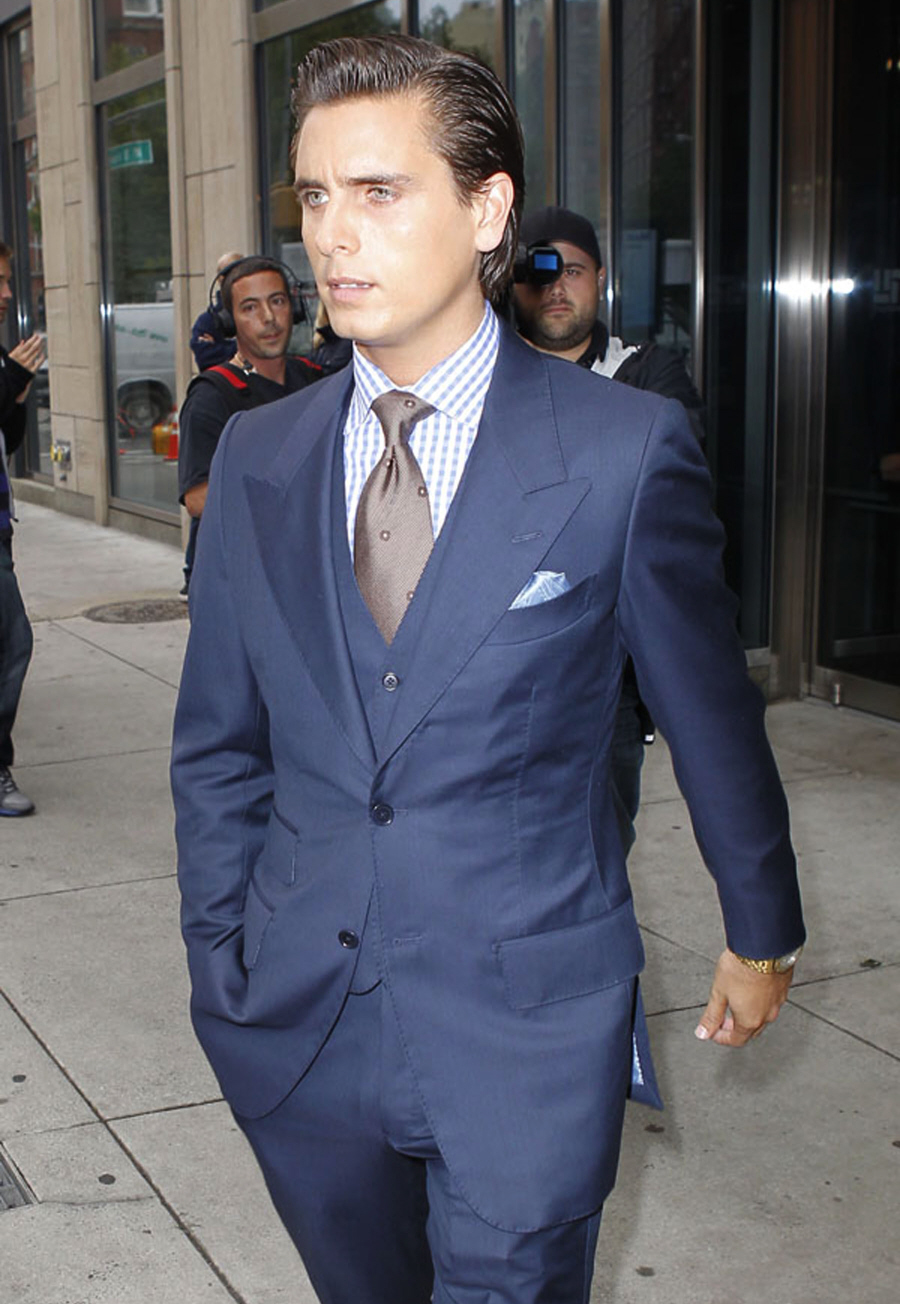 The series finale of Kourtney and Kim take New York was mind-blowing. Seriously. It really captured the demise of Kim's lengthy 72-day marriage and shows what happens when you have too much money and too many people around you who are afraid to tell you "No." But as I sat watching this episode going, "Wait…none of this is real, right? No one could actually say these things or think this is how a marriage is supposed to be, right?" we had Scott offering up pearls of wisdom. For instance, as Kim is freaking out because she doesn't want Kris to move into her home in L.A. (no room for his stuff, of course) Scott looks at her and says, "You do realize you're married, right?"
While we hear Khloe cooing to Kim over the phone about how no one can judge her and she has to follow her heart, Scott hits it point-blank. Right between the eyes. Kim doesn't understand what being married means. It requires shared space and compromise. Yeah, he's going to move his boxes into your house in L.A. You now live together. You're husband and wife. No more sleepovers a few nights per week; you're stuck together for good. Or for 72 days. Either way.
Kourtney gives Scott a hard time as he tries to start a restaurant in New York, pointing out that he often goes through phases. Instead of freaking out or going out and partying like he might have done in past seasons, Scott calmly explains to her (and the camera) that he just wants Kourtney's love and support. We then see him working diligently on his restaurant. Eventually Kourtney comes around and visits the restaurant site with a bottle of champagne and a set of bells (she promised she'd be there with bells on when the place opened). Aww. These two lovebirds have really grown, and they've done it through a lot of hard work and counseling. And now they're expecting baby #2.
Scott may be quirky and goofy. He likes smoking jackets and learning to play the piano and sitting for a fancy, expensive portrait. But you can tell he adores Kourtney and he is a great father. He's grown up so much. He provides bits of advice about loves which provide sanity in a superficial, self-centered, fake-haired reality show bubble. I never thought I would be saying this but you go, Scott. You tell 'em how it is.
Are you a Scott fan? What about the other Kardashians?